Digital Marketing
Ounzo Marketing Agency helps its clients connect to their customers through various electronic and digital means. While traditional marketing strategies utilize paper ads and other means, we use the opportunities of social media, emails, videos, search engines, and other website platforms to advertise the business, its products, and services.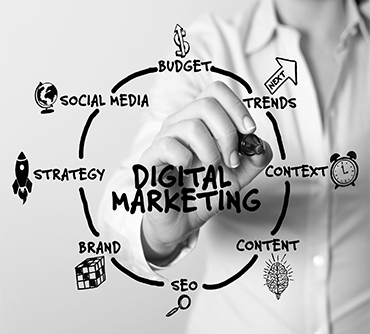 Digital Marketing for:
Paid Social Media Marketing
SEO
SEM
Digital Marketing Strategy
Digital marketing services provide businesses of all sizes with an opportunity to market their brand 24/7 at a low cost. From startups to medium-sized enterprises to multiple-location companies, Ounzo Marketing Agency helps you expand your niche market reach to offer goods and services to your target customers, irrespective of time differences or location.